I am officially down 83 pounds today! AND I am now in ONEderland as my mom said.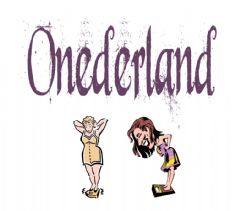 A few weeks ago I was complaining about how I was stuck in a plateau. I started changing things up and really pushing myself at the gym and I got through the plateau. Today I did .9 miles in 10 minutes. I am SO close to that 10 minute mile. I think that will make me more proud than being in ONEderland. I was supposed to do a 5k this Saturday but I forgot Emma has her Christmas photo shoot this Saturday so I can't do that one. I may be able to do the one I planned in Carthage but Emma has a Thanksgiving Kindermusik class I wanted to take her to. I can't decide if I want to miss that or the race. I am 100% sure I am doing the race for Wonderland of Lights though.
This year I also want to do another Warrior Dash.
It's in March which would mark one year on the fit journey. I started losing this weight and trying to get fit on March 1st 2015. The race is March 5th 2016 so it could be my celebration race.
17 pounds to 100! I can't believe it. I feel like I might be able to get there by the new year, but if not it's not a huge deal. I just plan to keep doing what I am doing. Working out and eating clean. It's truly NOT that hard. It becomes habit and with patience eventually you get there.